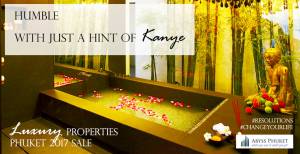 One of the most delightful things about this Island is the well balanced contrast between the roughness of pure Nature and the landscape of Feng Shui Designed Luxury Properties.
In fact, this feature attracts Guests searching for the best qualities of both Worlds whether for Business or Leasure.
Worried about Communications? The Wifi connection between the Palm Trees in Phuket is better than between the thick stone walls of Europe's centenary buildings. Fast, cheap, constant and reliable. Get your own SimCard and experience it for yourself. Working both land and sea, I consider Dtac to be impressive.
More and more Multinational's are bringing their best Clients to experience this exquisite fusion of Cultures and the pleasures of aromatic Flavors and detailed Beauty in unique secluded Thai Villas, where you start your day off with a Master of Tai Chi or Yoga before having a local carved Thai fruit breakfast by the pool, compliments of the inhouse Chef, at your disposal 24h. Thailand is also internationally known for it's fabulous medicinal flora, the turmeric and the lemon grass, the coconut and sea salt.
Weddings also bring many couples seeking for Luxury Villas in Phuket for it's gorgeous surroundings, aiming to get the best backgrounds to their special day for photographs, videos and memories. Truth is you'll never look bad in a picture in Thailand! (unless you get lost in Bangla Road, in Patong Beach)
From bachelor's parties to beach ceremonies and honeymoon's, Phuket's been a common destination for Lovers from all over the World. Thailand is extremely receptive when it comes to multicultural relations so even if you come in single, the probability is that you'll leave engaged, at least!
5 BEST EXCUSES TO RENT A LUXURY VILLA IN PHUKET
1.HOST A MEETING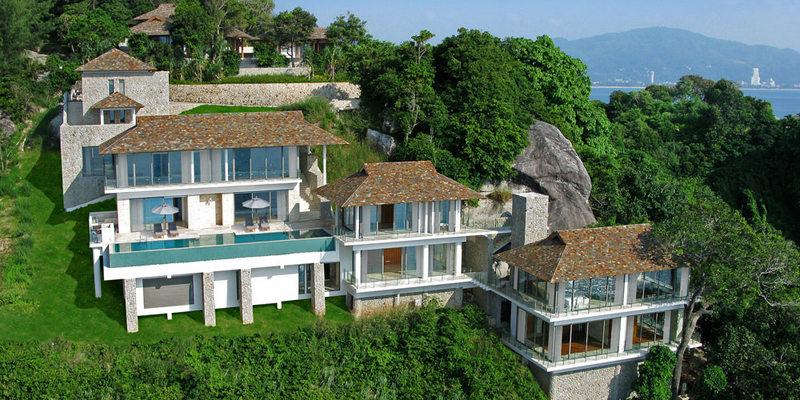 From Sales to Product Launches, your Partners and Clients will never forget the Experience and Concept of your Business if you host a meeting in one of Phuket's most secluded Luxury Villas. 
Most of the Villas are divided in several pavillions, allowing your co workers and partners to have enough privacy.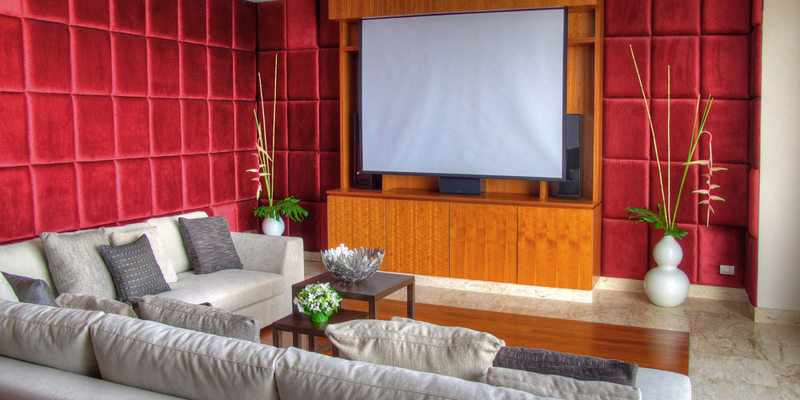 All you need to bring is your laptop and connect it to the screens in the entertainment rooms. Your Guests will never forget your Pitch.

Ocean Front Villa in Kamala – Sleeps 20 Guests – Rates start at $140 per night, per Guest
2.ORGANISE A RETREAT
The architecture developed in Phuket is very respectful of Feng Shui, built around rocks and palm trees, cliffs and jungle, allowing Nature's path to flow through pagodas and infinity pools over viewing the sea.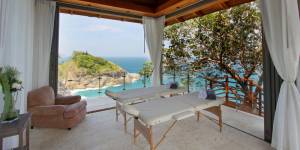 From Detox Retreats to Meditation Groups, these properties have it all to turn your Event into a huge Success.
Amazing Villa in Kamala – Sleeps 14 Guests – Rates start at $78 per night, Per Guest
3.GET MARRIED

Not trying to be the match maker here but if you're already thinking about doing it, why not do it in Thai Style? Not that it could be compared to Las Vegas but the marriage will only be recognized under the law of your home country if it is valid under Thai law. In other words, simply having a ceremony in Thailand doesn't mean you are legally married. So in case you'd like to get married but it's not a tax friendly decision, bring your Family and Friends to Thailand and have a Spiritual Ceremony with no questions asked!
Wondering what papers you need? Click here.
4.BOOK A FAMILY VACATION
Wondering where to go to on your Vacation with your Children? Phuket! Gather 5 couples who are in the same situation as you and book a Villa. From pick up vans to 24h nannies, massage therapists, Chefs, and a Butler, nothing will keep you from relaxing and enjoying a sunset coconut oil massage by the pool or a drink in the Jacuzzi with your friends, knowing the children are well taken care of.
5.PARTY VACATION
10+ Friends, 1 Villa, Phuket, Thailand!
This could definitely be the headline of your next Vacation Video.
Phuket has been a Party Destination for those who always carry the party with them. Dj's, Producers, and Artists come to Phuket every year and stay in these secluded private Luxury Villas away from the eyes of the World and sensitive ears.
Here there's no "too loud" volume or "I'll call the police" threats or unwanted neighbour's encounters. The in house staff is party friendly and will answer to all your respectful wishes. Dance to a breathtaking pink horizon and wake up to a refreshing sea breeze while sipping on a Mango Shake with Lemon Grasss.
The possibilities are immense and go as far as Imagination.
Contact us we will find the right Venue to suit your goals.