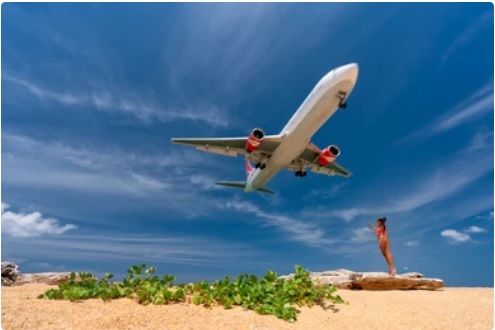 28 million foreign tourists expected in Thailand in 2023
According to the governor of the Bank of Thailand (BoT), Sethaput Suthiwartnarueput, the country is expected to witness 28 million tourists this year, and the BoT forecasts a 3.6% growth in gross domestic product (GDP) for the same period.
The Bank of Thailand (BoT) has projected a 2.9% expansion in gross domestic product (GDP) for the first half of this year compared to the same period last year. However, the bank expects a 7.1% year-on-year decrease in exports. For the second half of the year, the BoT anticipates a 4.3% growth in the economy, mainly attributed to an increase in foreign arrivals and private consumption. Furthermore, the Pattaya Mail reported that the BoT expects a 42% rebound in the latter half of this year.
Since the relaxation of Covid-19 restrictions, Thailand has been welcoming tourists from around the world. DidaTravel, a global travel distribution company that employs technology, has reported that Chinese travelers are eager to explore the world and bookings for international trips are quickly recovering. As the May Day holiday approaches, which lasts from April 29 to May 3 and usually entails a five-day break for many in China, a significant surge in international travel is anticipated. Recent data from DidaTravel indicates that hotel bookings made by Chinese travelers for international trips have increased 30-fold year on year (YOY) and surpassed pre-pandemic levels from 2019 by 18%.
The Tourism Authority of Thailand (TAT) aims to attract 150,000 Saudi tourists this year, as the number of Saudi visitors to Thailand has increased significantly over the years. Additionally, TAT hopes to welcome six million tourists from Europe, generating over 420 billion baht in revenue, which is about 80% of pre-pandemic levels. TAT predicts a total tourism revenue of 1.5 trillion baht for Thailand in 2023. Last month, TAT's Deputy Governor reported that long-haul flight applications for summer slots have reached 70% of the 2019 level.