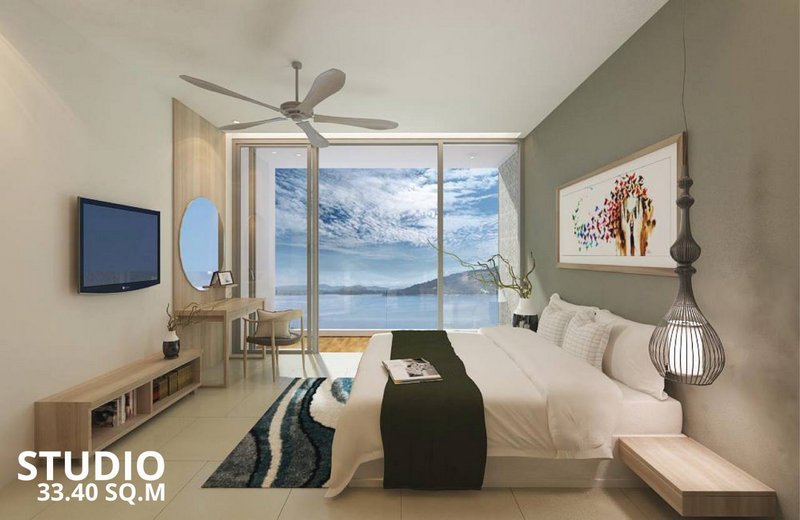 Sublime Appartement Front De Mer Himalai Kamala Phuket
Abyssphuket.com tient a vous faire part de ce qui est pour tous les professionnels de l'immobilier à Phuket: le meilleur investissement de l'île.
Il sera géré par Best Westner Premier comme un hôtel 5 étoiles. Cette chaîne hôtelière américaine a dimension internationale a plus de 4 000 hôtels dans le monde.
Le nom du projet est Himalai Oceanfront Condominiums, il est construit par Blue Horizon qui a déjà à son actif: The Beachfront, Rawai, Skylight villas, Kamala et Signature villas, Nai Harn.
Que ce soit pour votre usage ou pour faire un investissement ce projet est parfait. Il se situe sur la route des millionnaires a Kamala, a 2 min à pied de la plage (front de mer). Cette fameuse route comprend:
Andara
avec ses villas entre 1 et 5 millions d'euros,
Hyatt Regency
,
Cape Sienna
, la villa du Prince de Thaïlande… et pourtant le prix d'achat est ultra attractif.
Les points forts de ce projet
-Magnifique vue sur la mer à tous les étages
–Retour sur investissement garanti sur 5 ans, 7% par an = 35% en 5 ans
-Gérer par Best Western Premier avec services 5 étoiles
-Emplacement de prestige entouré par des hôtels, resorts et villas de luxe
-Front de mer, 2 min à pied de la sublime et réputée plage de Kamala
-Prix ultra compétitif: à partir de 110 000 THB / m² vue mer en freehold (pleine propriété pour les étrangers), le prix d'un front de mer à Phuket se situe entre 150 000 et 250 000 THB.
-Soit un appartement de 33,4 m² vue mer à 3,674,000 THB = 96 000 euros
-Ou vous faites parti du rental program et obtenez jusqu'à 13 % par an ou moins selon le temps que vous utilisez l'appartement
-Paiement par étapes sur 3 ans (temps de la construction)
-Prix de revente minimum estimé a 150 000 THB / m² (à coté le condominium The Plantation vend a 200 000 THB / m²), soit une plus-value à la revente (après construction) de 1,336,000 THB soit 35 157 Euros.
Les prestations de la copropriété
3 piscines collectives avec vue mer
jacuzzi
2 restaurants
spa (massage, remise en forme, sauna, soins esthétiques…)
bar lounge avec vue mer
parking
club pour enfants
piscine pour enfants
réception 24/24
service ménage et pressing
sécurité 24/24
Caractéristiques

du studio
superficie: 33,4 m² (possibilité 2 et 3 chambres)
vue mer
balcon
cuisine moderne avec hotte et plaque
salle de bain (douche et w-c)
design épuré et moderne
Vues depuis l'hôtel 4,5 étoiles: Cape Sienna, situé a coté de
Himalai Oceanfront Condominiums
qui représente les vues les plus basses du projet.